About Almost Vacant
Greetings and salutations!
Welcome to Almost Vacant, where we create posters you didn't you needed – until now!
Almost Vacant is based just outside of Malmö in the southern part of Sweden, and we're on a mission to shake up the poster world.
The team consists of me – Ola ( 👋) and...
Okay, well so it's just me, but I like to think of myself as a one-man band of awesomeness. I'm the founder, head captain, and utility man of this little operation, and I'm here to bring you odd, unspirational and weird posters. 
From time to time, I might also venture into merch, clothing, caps, and other types of products that come to mind, that the community asks for, or that are inspired by some weird idea or epiphany.
My point is: No more generic, "carpe diem" type stuff – Almost Vacant is a karate kick to the balls of mediocrity and generic posters and a nod of rebellious respect to all weirdos out there – like you!
All of the unique prints and posters are exclusively sold on almostvacant.com, so you won't find them anywhere else.
I'm absolutely blown away by the support and positive feedback I've received for the brand and the posters. Thank you for following Almost Vacant on Instagram, for buying my weird stuff, for constantly commenting, liking, sharing, and messaging. It means the world to me, and I can't express how grateful I am for your love and support.
If I could, we would personally thank each and every one of you for joining me on this weird journey. Your love and support is truly overwhelming, and it doesn't go unnoticed.
Thanks for stopping by, and for supporting this weird project!
Sincerely,
Ola & The rest of the one-man crew at Almost Vacant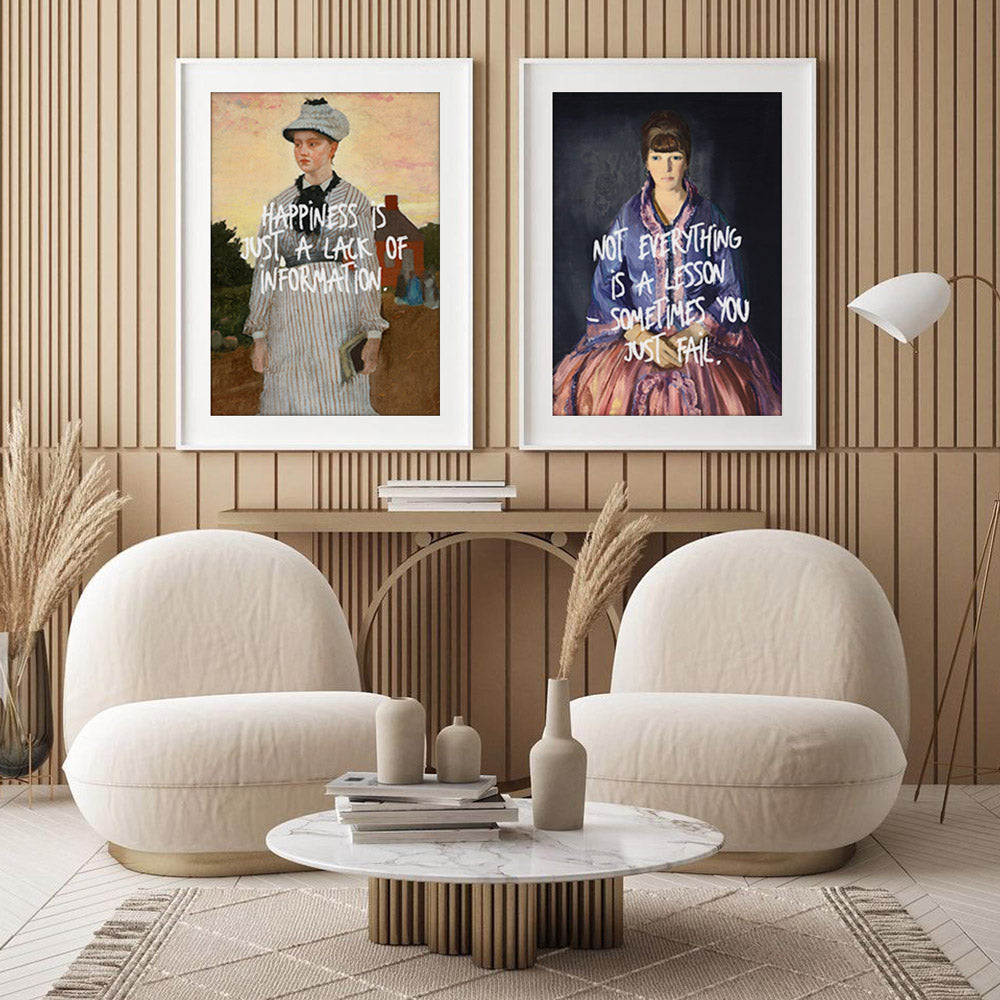 Posters you didn't know you needed
Are you tired of boring, generic posters that everyone else has on their walls? Say goodbye to blandness and hello to weirdness with Almost Vacant's posters.
Explore the posters