Regular price
€35.00 EUR
Sale price
€28.00 EUR
Unit price
per
20% OFF
Sold out
🎁 End of Summer Sale: 20-40% off all posters!
Ugh, responsibilities - they're like a daily dose of disappointment. But fear not, our "Another day ruined by responsibility" poster will make it all better (sort of).
Let's face it, responsibilities can be a real buzzkill. Bills to pay, chores to do, meetings to attend - it's enough to make you want to throw in the towel and run away to a deserted island. But alas, we can't all live the carefree life of a beach bum.
This poster serves as a friendly reminder that we're not alone in our struggle to balance the demands of responsibility with our desire for fun and spontaneity. Hang it up in your office, bedroom, or living room and let the world know that you feel their pain.
Plus, think of all the ways you can use this poster as an excuse to shirk your responsibilities. Need a break from doing the dishes? Just point to the poster and say, "Sorry, can't do the dishes today, another day ruined by responsibility!" Want to skip a boring work meeting? Bring the poster along and make a dramatic entrance with it, declaring that you can't possibly attend another meeting that will ruin your day with responsibility.
Get yours today and let the world know that you refuse to be weighed down by the burdens of adulthood.
Poster Size Chart
Free shipping on all orders

We offer free shipping on all orders.Our current shipping time is between 4-7 business days, though some exceptions may apply.

During high-peak seasons like the holidays, delivery times may be longer due to an increased number of orders and longer processing times by shipping companies.

Once your order has been shipped, you'll receive a shipping confirmation email with all the details of your order, including a tracking number so you can follow its journey to you. If you don't see the confirmation email in your inbox, be sure to check your spam folder just in case it ended up there.
Secure Payments

Pay securely by credit card using VISA, Mastercard, or American Express. We also accept Apple Pay, Google Pay, and Klarna.

Browse our collection of unique and odd posters with confidence, knowing that you have a variety of payment options to choose from.
World-class Customer Service

Yes, we're biased, but always here to help.

If there's anything we can do for you, please send an email to support@almostvacant.com and we'll get back to you in no time.
30 day money-back guarantee

We stand behind the quality and uniqueness of our posters and offer a 30 day money-back guarantee.

If you're not satisfied with your purchase, simply send an email to support[at]almostvacant.com and we'll help you initiate a return.

Please note that you will be responsible for paying the shipping costs for returning your item.

To be eligible for a return, your item must be unused and in the same condition that you received it, and it must be in the original packaging. If all of these conditions are met, we'll happily issue a refund for your purchase.
Nerdy Poster details

We take pride in delivering high quality products to our customers. That's why we've partnered with trusted and renowned manufacturers in Europe. From paper thickness to printing quality, every detail has been carefully considered and crafted to ensure that our posters meet the highest standards.

So when you purchase one of our posters, you can be confident that you're getting a top-quality product that will exceed your expectations.

Paper thickness: 0.26 mm
Paper weight: 189 g/m²
Printing quality: Giclée
Opacity: 94%
ISO Brightness: 104%
Thickness: 250 μm
View full details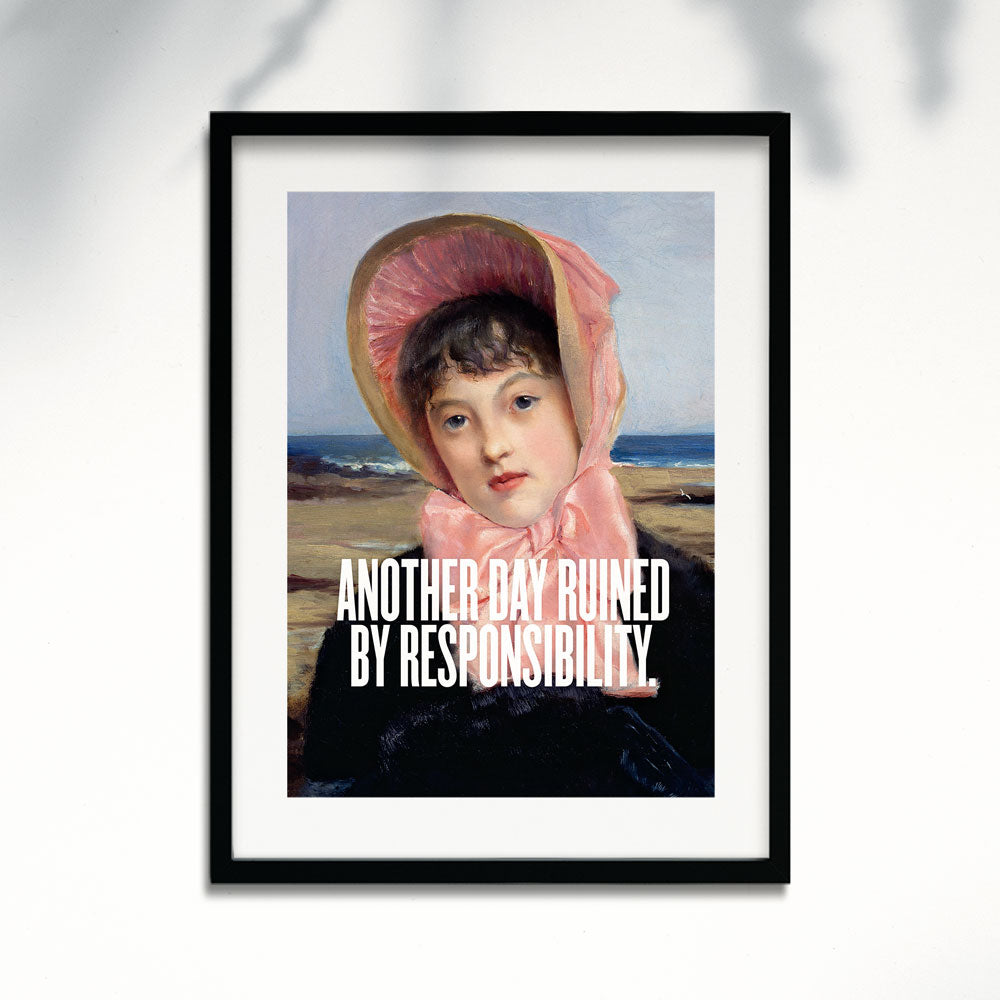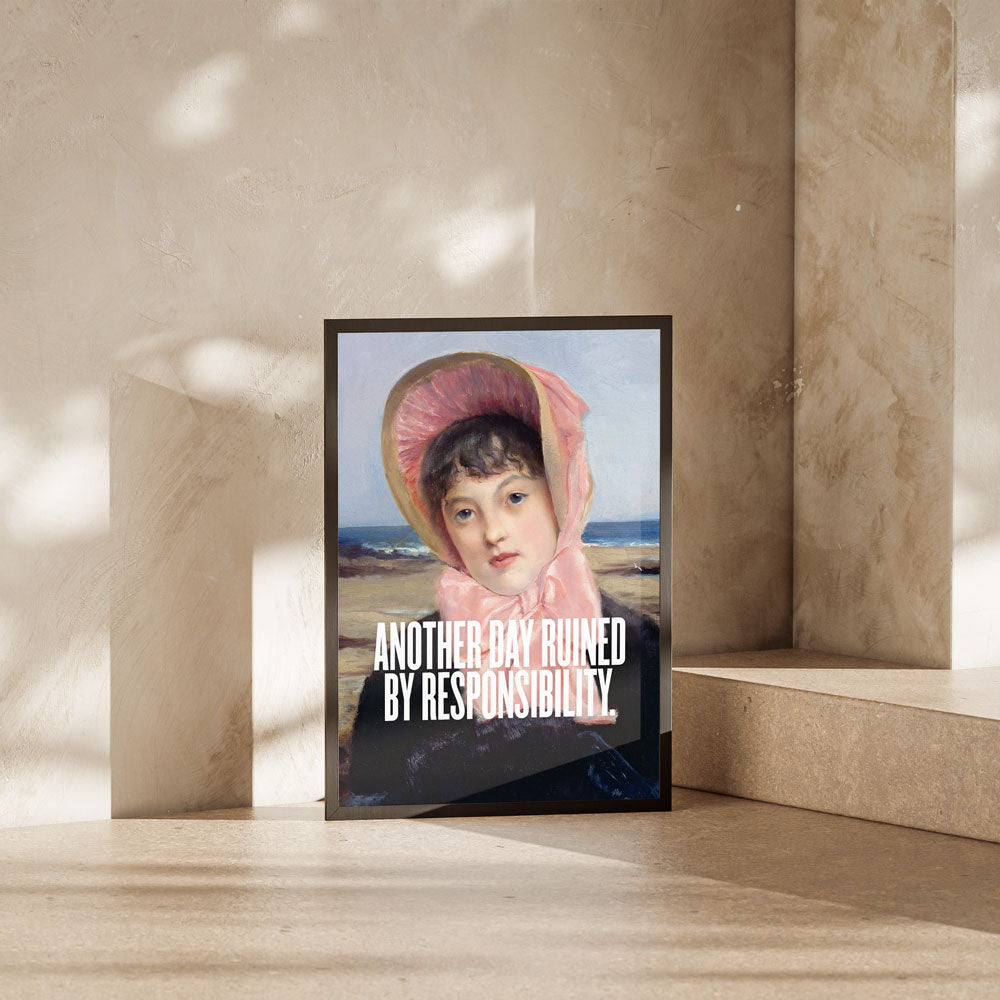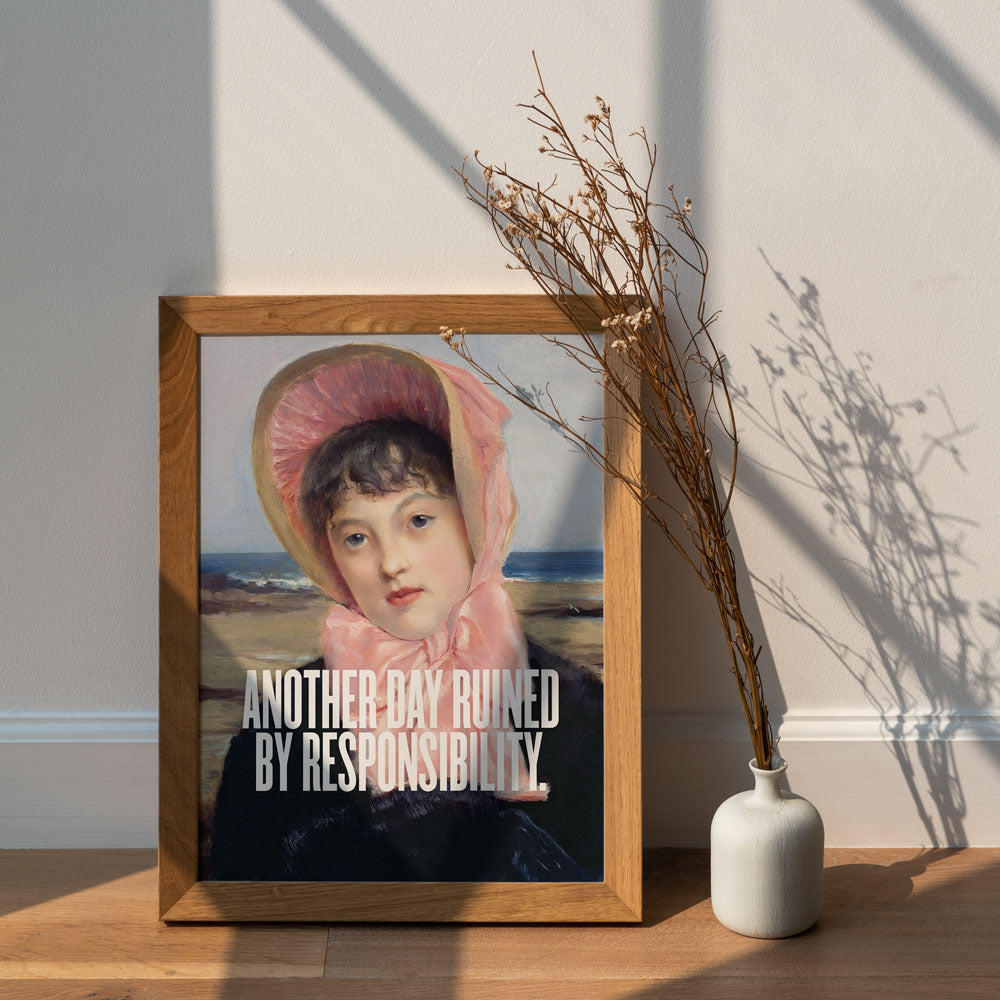 Size chart
Our posters are available in 4 sizes: X-Small, Small, Medium and Large.
| | | |
| --- | --- | --- |
| Size | CM | IN |
| X-Small | 21 x 30 cm | 8.27 x 11.81 in |
| Small | 30 x 40 cm | 11.81 x 15.75 in |
| Medium | 50 x 70 cm | 19.69 x 27.56 in |
| Large | 61 x 91 cm | 24.02 x 35.83 in |
Introducing a handy size overview, featuring the reference height of 175cm - the same as Leonardo Da Vinci  
Always at Almost Vacant
Designed in Sweden.

Our posters are designed by our team of talented and slightly weird designers, but let's be real here, Almost Vacant is a one-man-band, so the team is just me, Ola (hey there! 👋).

Printed in Europe.

We only work with trusted and renowned printing partners in Europe to ensure the highest quality printing. This means crisp and vivid colors that won't fade over time, so you can enjoy them for years to come.

For you.

Each poster is made-to-order, reducing waste and ensuring that we only produce what's truly necessary, which means you get a poster that's made just for you.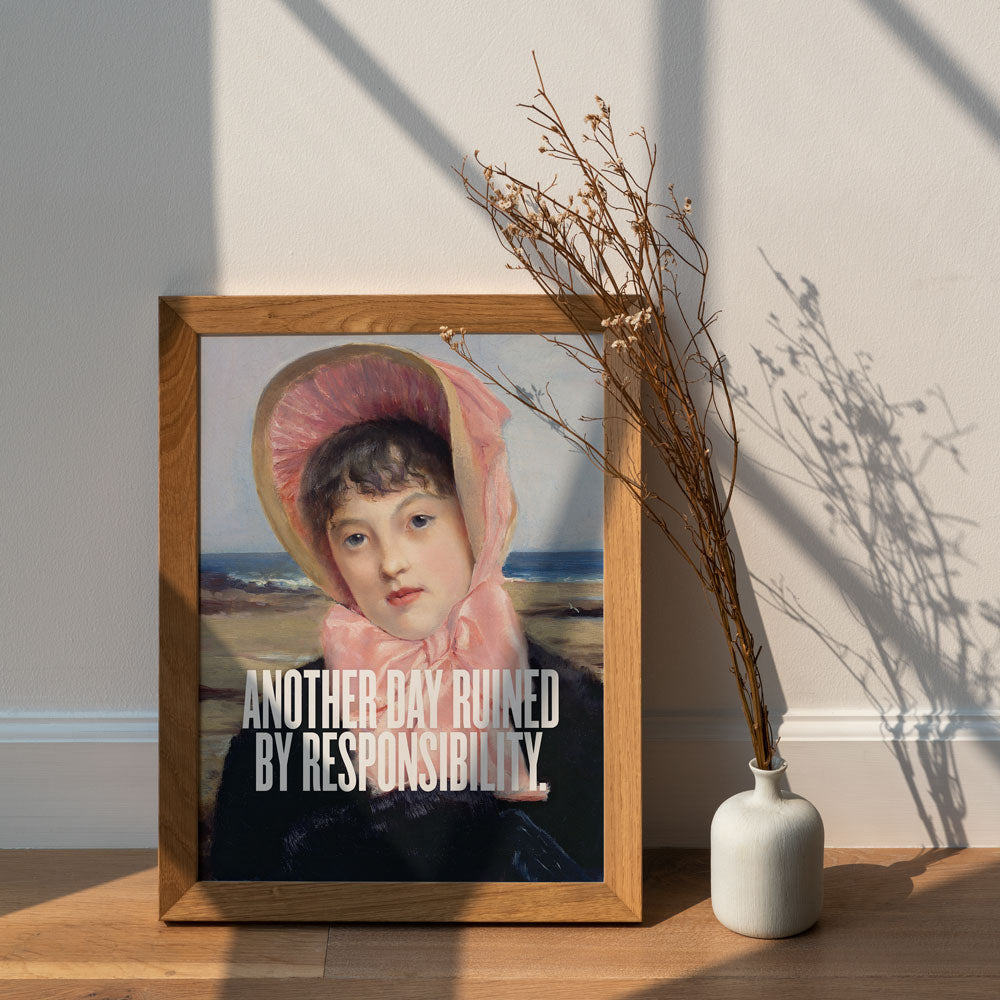 New posters!
The latest batch of Almost Vacant posters has landed. Get yours before everyone else!
Explore the new posters